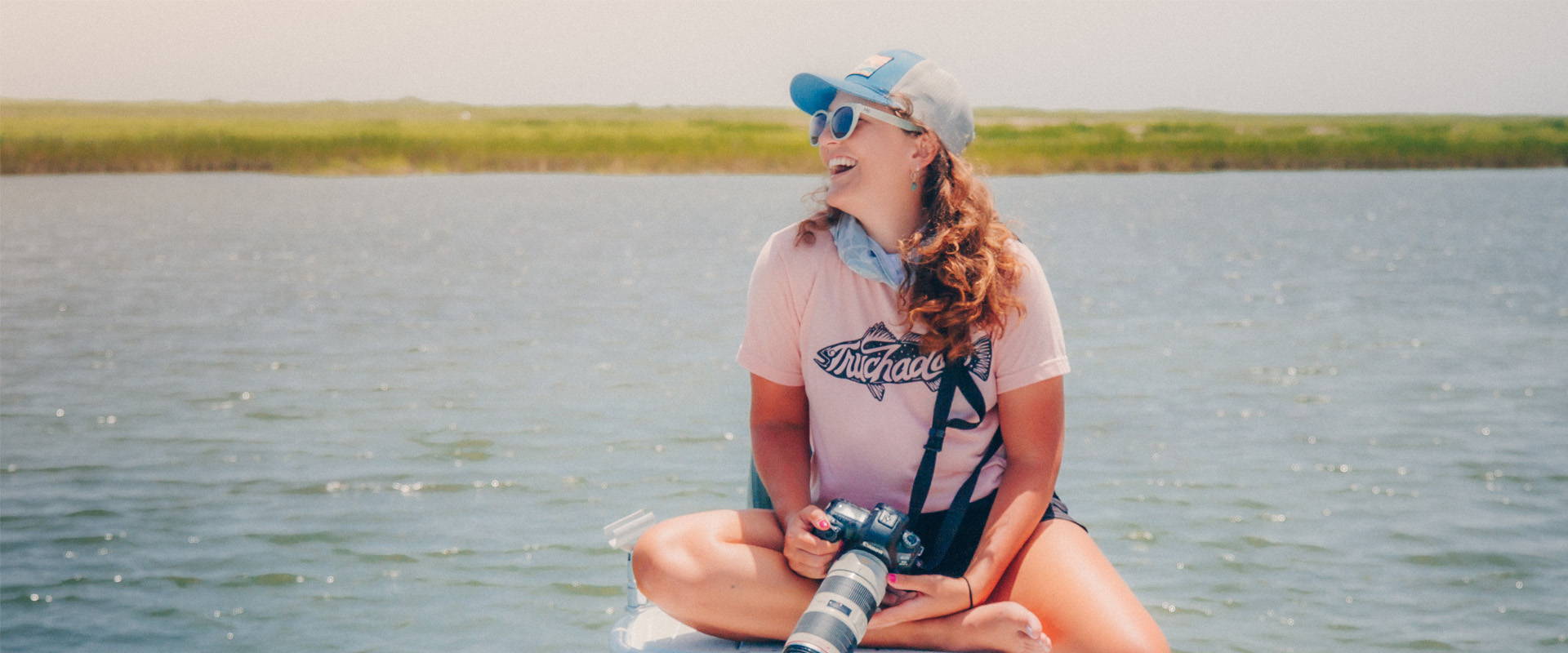 HB See Beyond... Photo contest
We believe there is no better outdoor experience than living the Hook and Bullet life. We hope you'll continue to share your view of the outdoors.
Start filling memory cards and smart phones with your "sight window." Submit shots from your hunts, fishing trips, shooting adventures and your outdoor life. See Beyond... the day-to-day rigmarole!! Embrace the Hook and Bullet life!
SUBMISSION PERIOD
Each calendar month we will choose a winning image and post it on our website. The submission period is the first thru the last day of every month. If we choose one of your submissions, you will win a pair of Hook and Bullet sunglasses of your choice.
1. It's easy. Just post an Image to your Instagram account and use the tag
#HookandBulletLife
2. Every time you post a Hook and Bullet Li picture to your IG account, tag us. You may enter the contest as many times as you like.
3. We will DM you to confirm that you submitted the image and want to participate in the contest.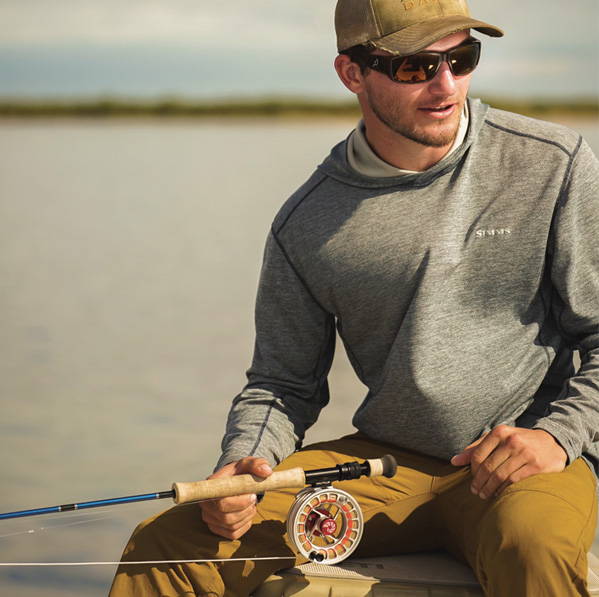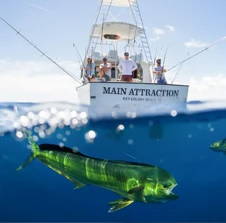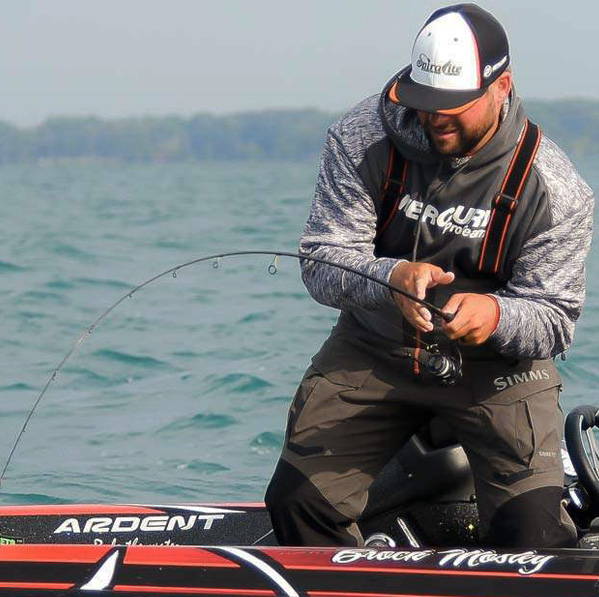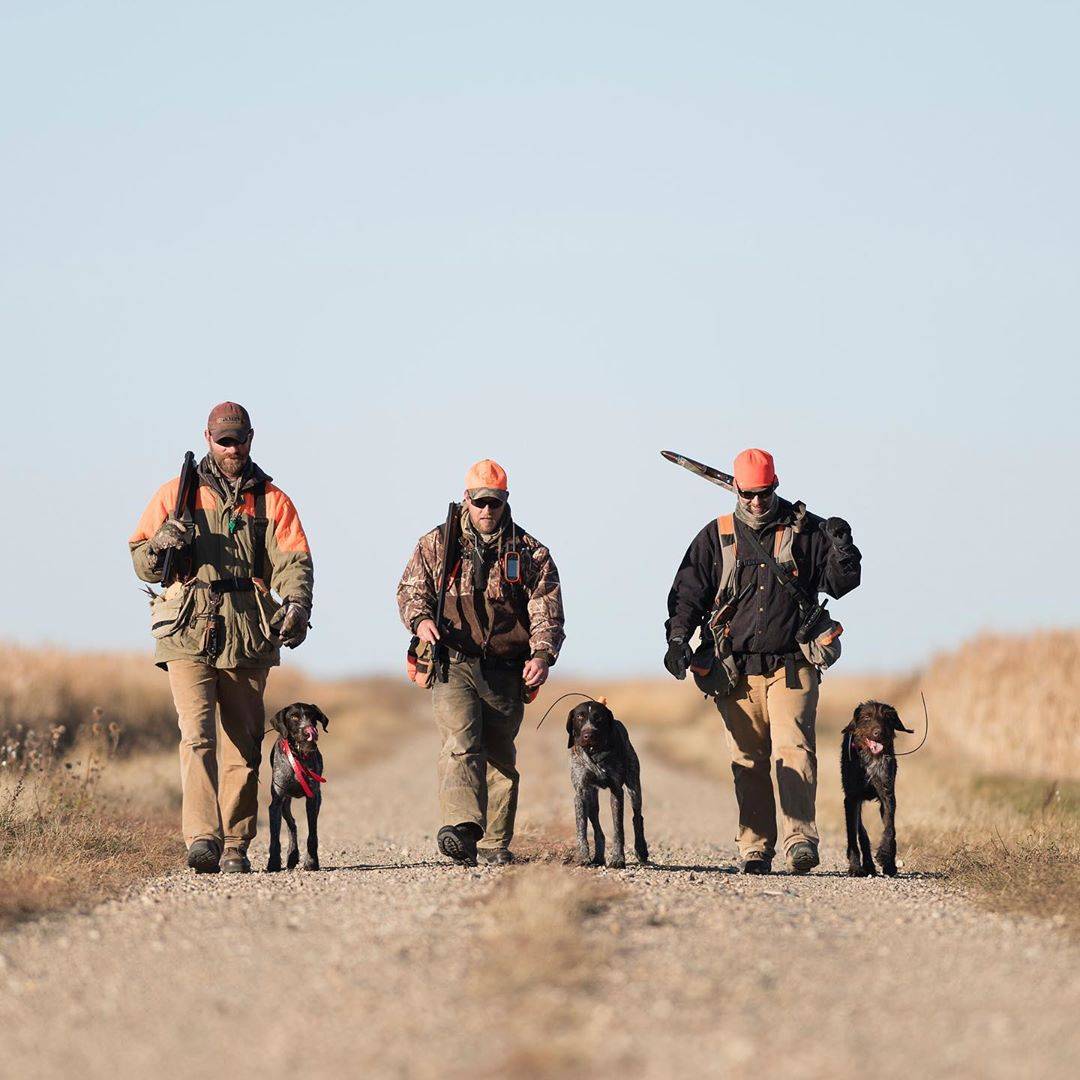 Seems that we all have a cell phone with a video camera. Lets see what you are capturing in you Hook and Bullet Life.
1. ELIGIBILITY
No purchase necessary to enter. Purchase will not improve chances of winning. This Promotion is open to all legal residents of the 50 United States, D.C., and Canada who are at least eighteen (18) years old at time of entry, except employees of Sponsor, its affiliated companies, subsidiaries, dealers, sales representatives, distributors, advertising agencies, promotional and prize suppliers and the immediate families and household members of each. This Promotion shall only be construed and evaluated according to applicable state and federal law. Void outside the fifty (50) United States, D.C., and Canada, and where prohibited.
ODDS OF WINNING: Odds of winning depend on the number and quality of eligible entries received during the Promotion Period.

2. HOW TO ENTER THE OOK AND BULLET PHOTO CONTEST
During the Submission Period, upload your photo to be submitted via Instagram by tagging #HookAndBulletLife
PHOTO RULES:
- All photos must be submitted via Instagram by the end of the Submission Period in order to be considered
- Photos must not include a competitor's apparel.
- By entering, you warrant that the photo you submit is original and is your own and does not infringe on the rights of any third party. You further warrant that your participation in this photo contest does not violate any agreement between you and a third party.
By entering the photo contest, you grant Hook and Bullet® the non-exclusive right to publish, use, distribute, reproduce and publicly display your photograph, and to create derivative works from your photograph, in perpetuity, in any of its online, print or other media publications, materials or exhibitions, for promotional purposes, including but not limited to for editorial, advertising, and publicity, without payment or compensation unless prohibited by law. You grant Hook and Bullet® permission to provide your name, and your city and state of residence, when publishing, reproducing or otherwise using your photo and when identifying you as an entrant or prize winner in the photo contest. While Hook and Bullet® will make every effort to credit photographers when using photos, there may be circumstances where it is not possible to do so. Subject to the rights granted to Hook and Bullet®, you retain all other copyrights and rights to future use of the photographs you enter into the contest.
If your photograph(s) include a recognizable person or people, you must secure permission from each person (or in the case of a minor, the minor's parent or guardian) to use his/her image in the photo contest, and present it to Hook and Bullet®, if requested. Sponsor reserves the right to disqualify an entry if it finds, in its sole discretion, that an entrant has not secured a necessary release.
Any photos containing offensive content will not be eligible. All content must be appropriate for posting on a website that may be viewed by anyone. Obscene, provocative or otherwise questionable content will not be considered, and will result in disqualification of the photo. Hook and Bullet® retains sole discretion to determine what constitutes inappropriate content.
Hook and Bullet® reserves the right to modify any photo to fit spatial and branding requirements.
3. JUDGING CRITERIA, VOTING, & WINNER SELECTION
Uncommon Images & Photographer Item

75 Uncommon Images will be chosen throughout the Promotion Period. The selection of these winners will be the sole responsibility of representatives of Hook and Bullet® (the "Judges"). They will be selected from all eligible submissions. Entries will be judged on the following criteria - lighting, composition, technical mastery of photographic equipment, emotional impact, artistic quality, originality, and brand representation. The decision of the judges is final and binding.

The Hook and Bullet® #SeeBeyond... Photo Contest category winners will be chosen by Judges voting and the image with the most votes will be recognized as the winner. The entrants whose photos are selected as the Hook and Bullet® #SeeBeyond... Photo Contest Winners may have their photo appear in Hook and Bullet® advertisements.

4. PRIZES
Each winner will receive one pair of Hook and Bullet sunglasses of their choice.

5. WINNER NOTIFICATION / PRIZE RESTRICTIONS
Winners will be notified by Hook and Bullet® using the e-mail address or phone number they provided with their entry. Prize must be claimed within seven (7) days. To claim a prize, Winner must respond to the prize notification e-mail or phone call/message and may be required to provide proof of identity, address and birth date and/or execute an affidavit of eligibility, liability release and, except where prohibited by law, a publicity release. Prizes not claimed within seven (7) days will be forfeited. Sponsor will select alternate Winners for any unclaimed/forfeited prizes if a sufficient number of eligible and/or qualified entries remain. Any portion of a prize not accepted by winner will be forfeited. If an entrant changes his/her e-mail address or phone number after he/she enters the Contest, or any portion of this Promotion, it is his/her sole responsibility to notify Hook and Bullet® by postal mailing notice to the address listed below, to be received by the end of the Promotion Period. Winners are solely responsible for all costs, incidentals, and any other expenses not specifically mentioned as being included in the Prize. All federal, state and local taxes are sole responsibility winner. Prizes may not be returned or exchanged for cash. Prizes may not be transferred or substituted except by Sponsor, who reserves the right to award a substitute prize of equal or greater value.

6. WEB RESTRICTIONS
This Promotion is not open to competition associations or automated competition entry services. Any use of such automated devices will cause disqualification. Sponsor reserves the right, at its sole discretion, to disqualify any individual (and his or her Contest entry) who tampers with the entry or voting process. Sponsor reserves the right to cancel or suspend this Contest should fraud, virus, bug or other causes beyond the control of Sponsor corrupt the administration, security or proper play of the Contest. Sponsor is not responsible for computer system, phone line, hardware, software or program malfunctions or other errors, failures or delays in computer transmissions or network connections that are human or technical in nature.

All entrants must have a valid email address at time of entry. In the event of a dispute regarding the identity of the person submitting an electronic entry, the entry will be deemed to be submitted by the "Authorized Holder" in whose name the email account is registered, provided that person meets all eligibility criteria set forth in the Eligibility section of these Official Rules. "Authorized Holder" shall mean the natural person assigned to an email address by an Internet Access provider, online service provider or other organization (e.g., business, educational institution, etc.) that is responsible for assigning email addresses for the domain associated with the submitted email address. Please see Sponsor's privacy policy for details of the Contest policy regarding the personal information collected in connection with this Contest.

7. GENERAL CONDITIONS
All entrants agree that Hook and Bullet® may, without permission or additional compensation, publish, display and otherwise use their name, likeness and submitted materials, if any, for promotional purposes.

This Promotion is not associated with Facebook or Instagram in any way whatsoever and is in no way Sponsored, supported or organized by Facebook or Instagram. Neither Facebook nor Instagram is responsible for any content published within the context of this action. It is not Facebook or Instagram, but Hook and Bullet®, who receives the information supplied by Entrants. The data supplied will be used for contact purposes in the event of a winner and for subscription to the Hook and Bullet® Dispatch Newsletter as per explicit requests made at the time of registration. Sponsor holds Facebook and Instagram harmless from any recourse by third parties in connection with this Promotion.

Participation in this Promotion and/or entering the Hook and Bullet® #SeeBeyond... Photo Contest is considered a complete release of Facebook and Instagram by each Entrant.

Should any of the stipulations in the conditions of participation be or become invalid, the remaining conditions of participation shall continue to apply with full force and effect. In its place an appropriate provision shall enter into force, corresponding to the closest purpose of the ineffective provision.

Hook and Bullet® reserves the right to cancel the Photo Contest and Sweepstakes. Such cancellation can occur in situations, but is not limited to these situations, where the smooth running of the competition can no longer be guaranteed for technical or legal reasons.

8. LIMITATION ON LIABILITY
Sponsor shall not be responsible for: (1) misdirected, inaccurate, incomplete, lost, late, delayed, undelivered, damaged or illegible entries, and all such entries will be void; (2) technical failures of any kind, including, but not limited to malfunctions, interruptions, or disconnections in phone lines or network hardware or software; or (3) unauthorized human intervention in any part of the entry process or the Contest; or (4) any injury or damage to persons or property which may be caused, directly or indirectly, in whole or in part, from Entrant's participation in the Contest or receipt or use or misuse of any prize.

9. GOVERNING LAW
All issues and questions concerning the construction, validity, interpretation and enforceability of these Official Rules, or the rights and obligations of Entrant and Sponsor in connection with the Promotion, shall be governed by, and construed in accordance with, the substantive laws of the State of Texas without regard to conflicts of law principles. All entrants consent to the jurisdiction and venue of the state of Texas.